Gould enjoy a summer BBQ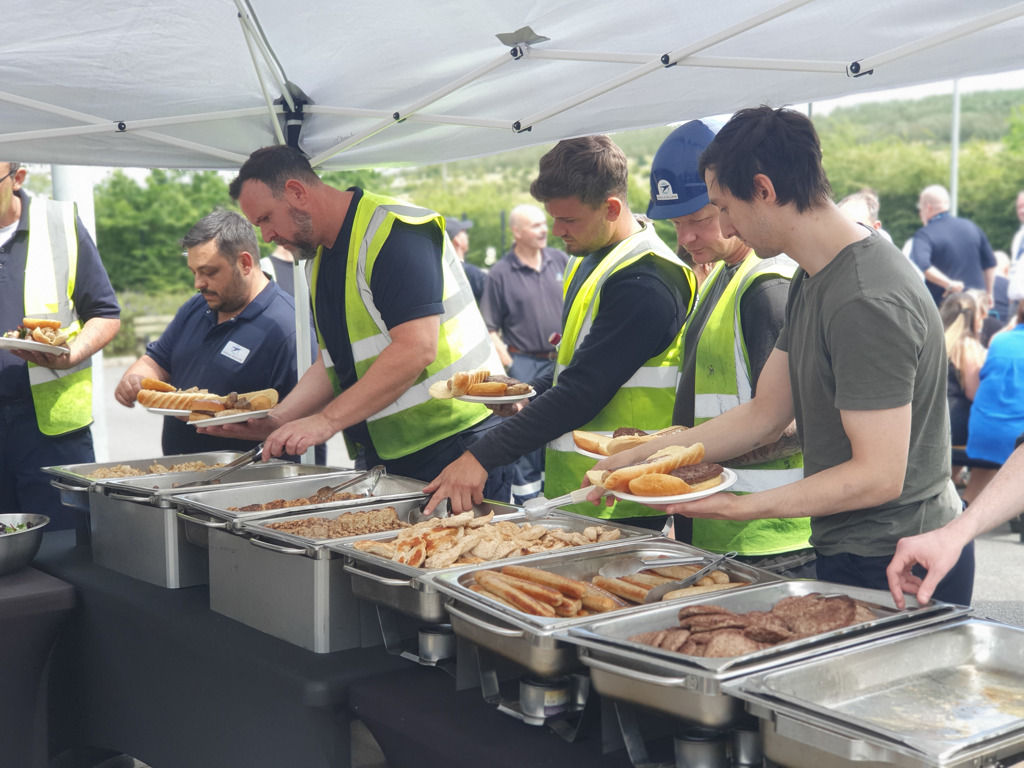 Last week, we made the most of the Great British weather and enjoyed a BBQ at our Gould Alloys site in Chesterfield.
We catered for over 90 of our employees who all came together over lunch (for the first time this year!) to hear from our management team on the review of the business over the past 6 months. It's not been an easy road since the merger of our two UK businesses, but we have made so much progress and we commend all our employees for being a huge part of the exciting journey that we are on.
Arnaud Tronche, General Manager of AMA UK, talked about so many achievements to date and celebrated our team. One topic of conversation was our part in being sustainable and doing what we can for the environment. Part of our initiative has seen us remove all plastic cups from the water machines in the building, providing everyone with their own re-usable water bottle!